The domaine's setting
THE DOMAIN
An iconic, gourmet venue with a 19/20 score in Gault & Millau, two Michelin stars, a member of Relais & Châteaux, Grandes Tables du Monde and Grandes Tables de Suisse, the Domaine de Châteauvieux is also a luxury venue for many other reasons.
At Châteauvieux, warmth is the key word, found in the smallest detail, at the centre of everything. And this is why several personalised spaces are available to maximise your discovery and to make your stay unforgettable.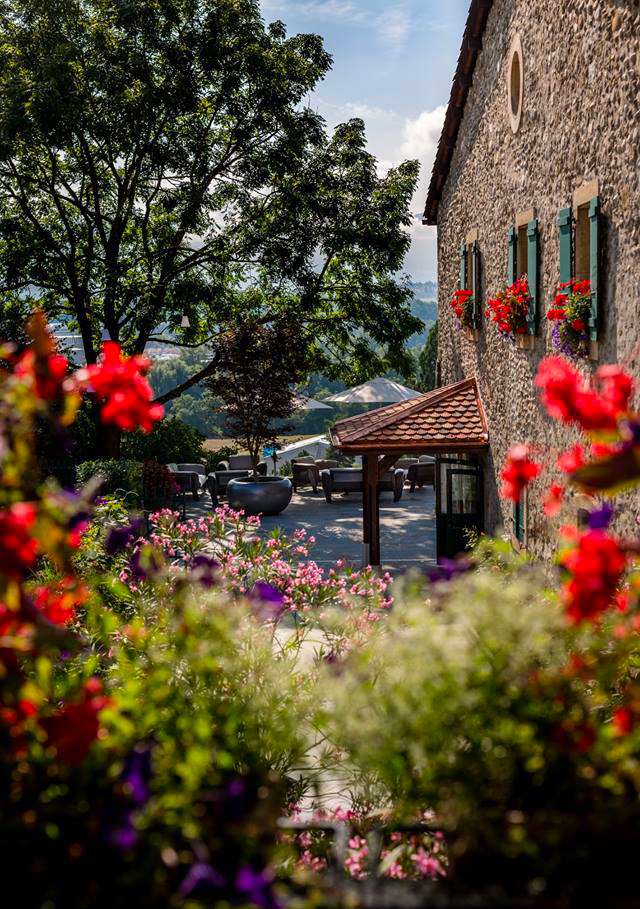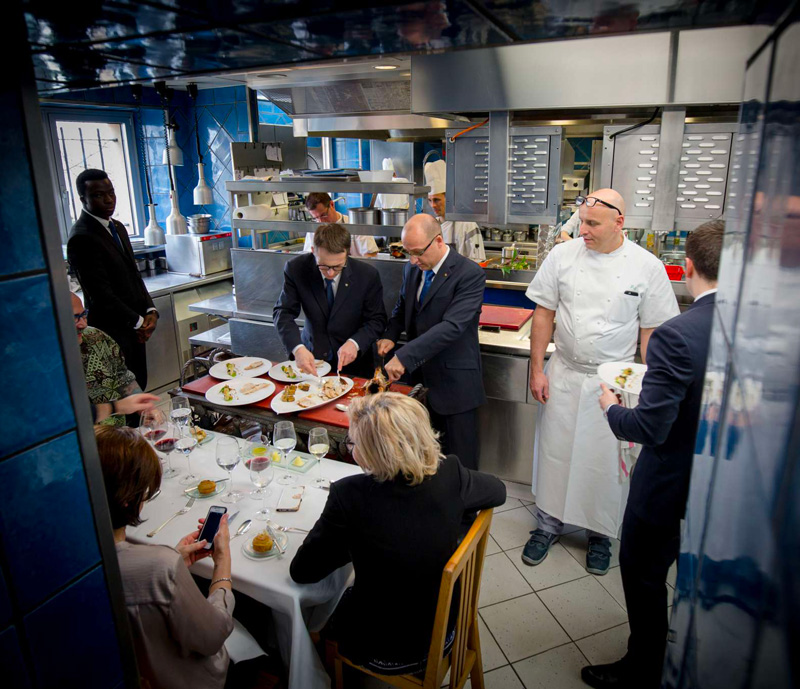 The height of gourmet foo
CHEF'S TABLE
The Chef's Table remains a most prized opportunity, the height of gourmet food.
Enter into total immersion in the kitchen's atmosphere to learn about the mysteries concocted by our team, through a surprise menu.
Formidable "alcove"
WINE CELLAR
Another formidable "alcove" – the Wine Cellar. A haven of peace reserved for vintages and enthusiasts, our master sommelier will create the most harmonious pairings between the wine and the dish, just for you.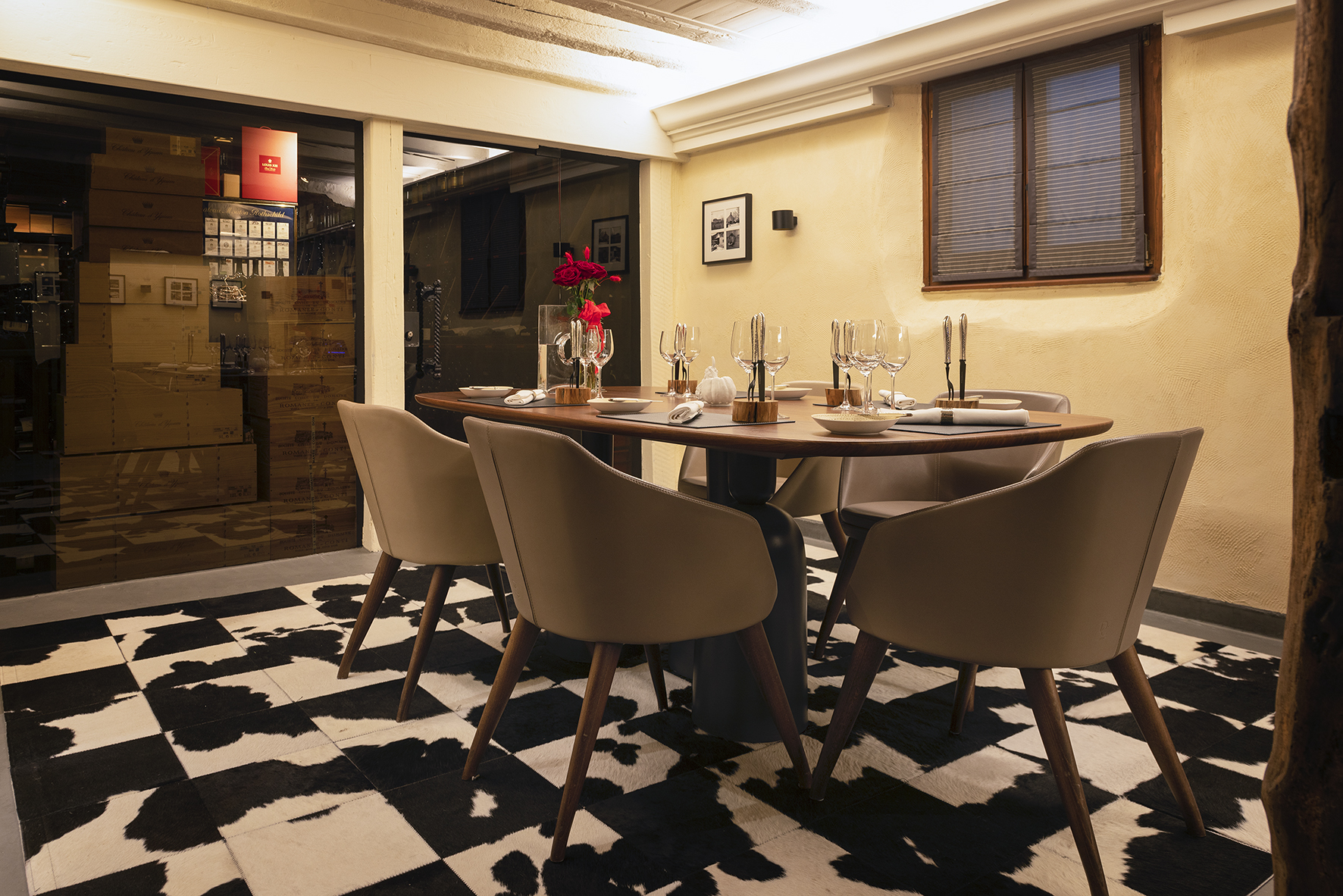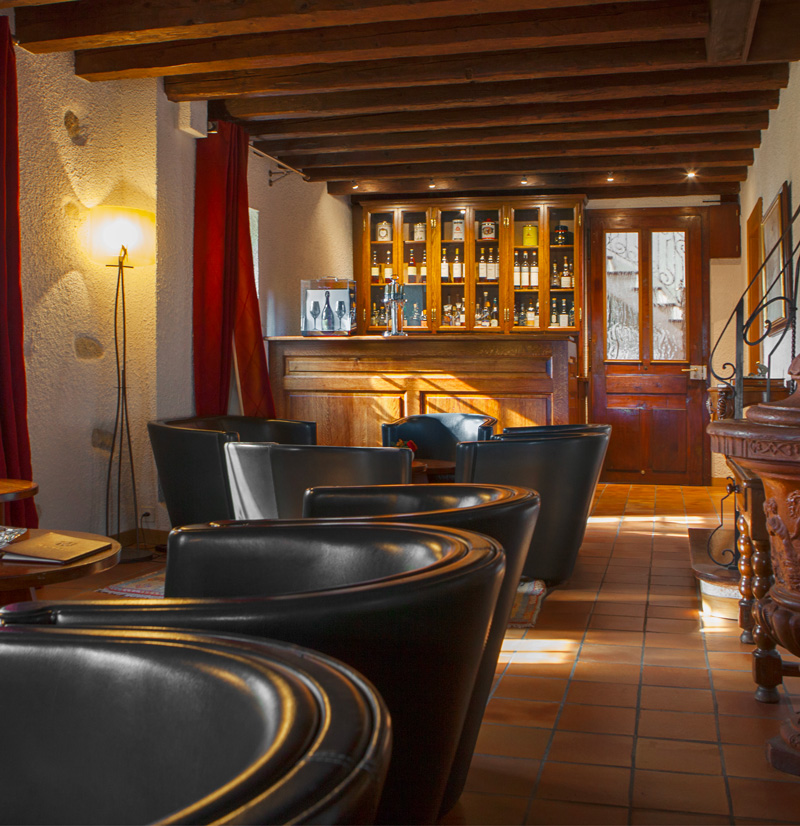 For total delight
SMOKING ROOM
For total delight, in addition to liquid and solid, one more element needs to be added to the list, smoke!
A Smoking Room which offers Havanas and other exceptional puros, the best cigar crus, and the most prestigious rings.
Seminar room
PRIVATE
A seminar room is available, which includes a central table that can accommodate up to 8 people for half-day or full-day meetings. Various offers allow you to enjoy lunch or dinner and a night at our hotel.